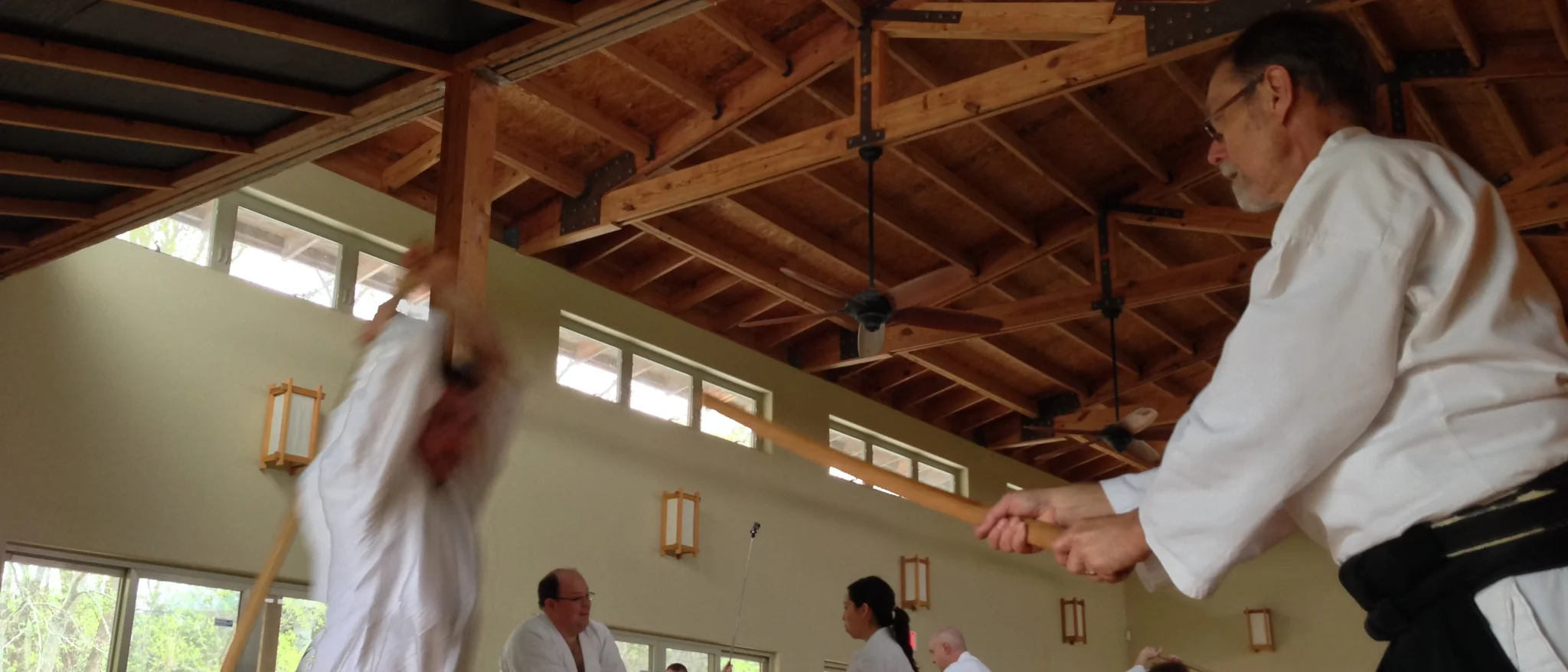 Welcome to North Texas Aikido
North Texas Aikido is a free-standing Iwama-style Aikido dojo located in Allen, Texas.
Thank You, Patricia Hendricks Shihan
North Texas Aikido would like to thank Patricia Hendricks Shihan of Aikido of San Leandro for the instruction and fellowship during her recent seminar at the dojo. We would also like to thank all the visitors who attended the seminar.
Russ Alvey Sensei
Friday, March 31, 2023
North Texas Aikido
Russell Alvey Sensei
dojo cho
rokudan (6th dan) aikikai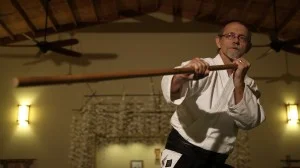 Join us to practice aikido in peaceful surroundings near the shores of Lake Lavon.
For over 30 years, North Texas Aikido has served the community with Iwama-Style Aikido in a safe, friendly atmosphere that fosters learning and development at a pace tailored to each individual student.
Join us for serious training in the peaceful and effective martial art of Aikido, at our free-standing dojo set back amongst the woods and plains of our eight-acre oasis away from the noise and distractions of city life. Iwama Style Aikido is the style of aikido that was taught at the Iwama dojo by the founder of Aikido, Morihei Ueshiba, the lineage of which passed on through Morihiro Saito Shihan, a close student of O-Sensei, who was given responsibility over the Iwama dojo after O-Sensei's death.
Directions
North Texas Aikido is located on the shores of Lake Lavon between Lucas and Culleoka on East Lucas Road (FM 3286), 8.5 miles east of Central Expressway (I-75).
From Plano/Allen
From North Central Expressway (I-75), head east on Bethany Road towards Lucas. Continue east as Bethany turns into West Lucas Road (County Road 263). At the intersection of West Lucas Road, East Lucas Road, and Southview Drive (look for the Lucas Foods "BAIT SANDWICHES" store) turn left and head east on East Lucas Road (FM 3286). After you cross the first bridge over Lake Lavon, our driveway is 1/4 mile on your right.
Address
North Texas Aikido
2150 East Lucas Road
Allen TX 75002
Support the North Texas Aikido Dojo
North Texas Aikido is the largest free-standing purpose-built Aikido dojo in Texas. You can make a direct donation to support the dojo. Your generous donation will directly support the ongoing upkeep and maintenance of the dojo.